Clark's Fine Art & Auctioneers Inc.
Contact Consignments Past Sales Catalog Index Bids Special
Auction Saturday December 3rd 2016 at 12pm
International Fine Art Collection
18th to 21st Century, American, European, Asian, Californian, Latin American, Judaica
African & Tibetan, Paintings, Prints, Sculpture, Beads & Photography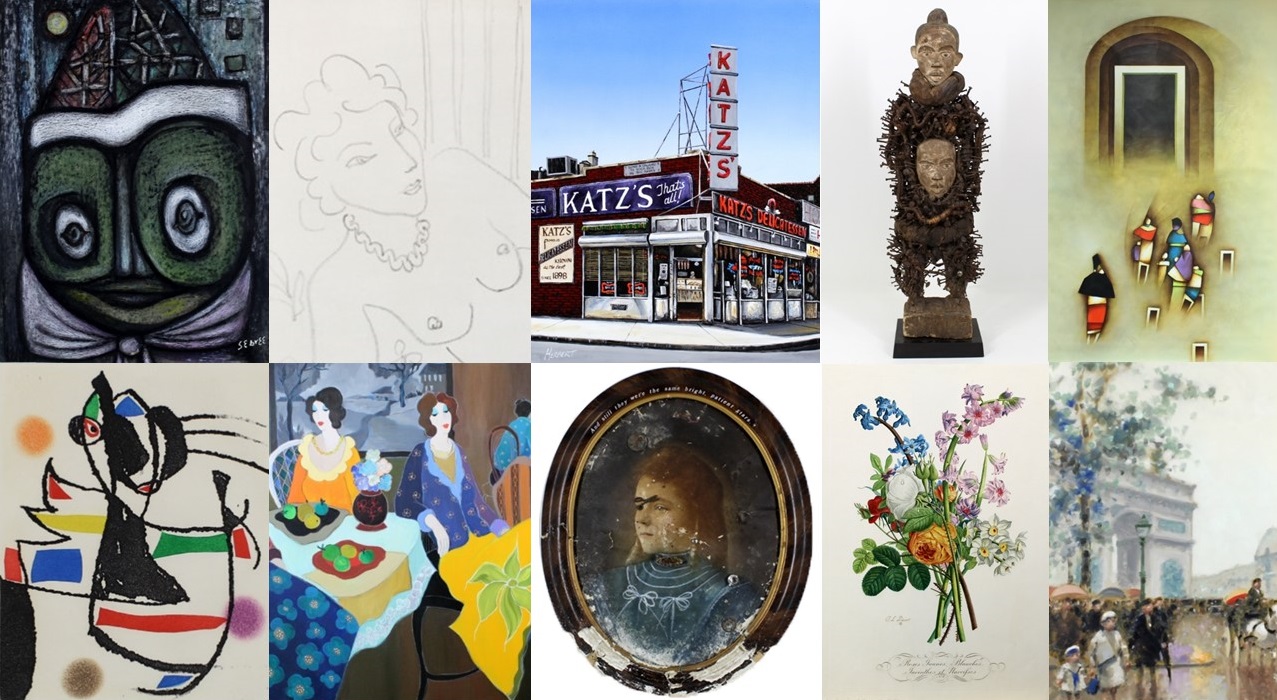 Illustrated: Charles Sebree pastels, Matisse lithograph edition 28, New York paintings, older African sculpture, Witold K 70 x 50" painting
Miro etching,Tarkay 38 x 59" painting, Alexis Smith assemblage, J. L. Prevost etchings 1805, Andre Gisson paintings
Preview Wednesday November 30th - Friday December 2nd 10am - 5pm
Preview Saturday December 3rd, 10am. Auction starts at 12pm.
Use the link below to sign up for live internet bidding.
Please contact us at gallery@pacbell.net for email invitations
Like us on Facebook
Clark's Fine Art & Auctioneers Inc.
7011 Hayvenhurst Avenue Space A, Van Nuys, CA 91406 USA
(818) 783-3052 Fax (818) 783-3162 email gallery@pacbell.net
Buyer's Premium 23%
Consign Now For Our Next Auction.
Clark Cierlak principal auctioneer, 40 years in the Fine Art Business.
John three sixteen