Clark's Fine Art Gallery & Auctioneers Inc.
Contact Consignments Past Sales Catalog Index Bids Conditions of Sale Special
Fine Art & Sculpture Auction
January 22nd, 2022 Auction 12pm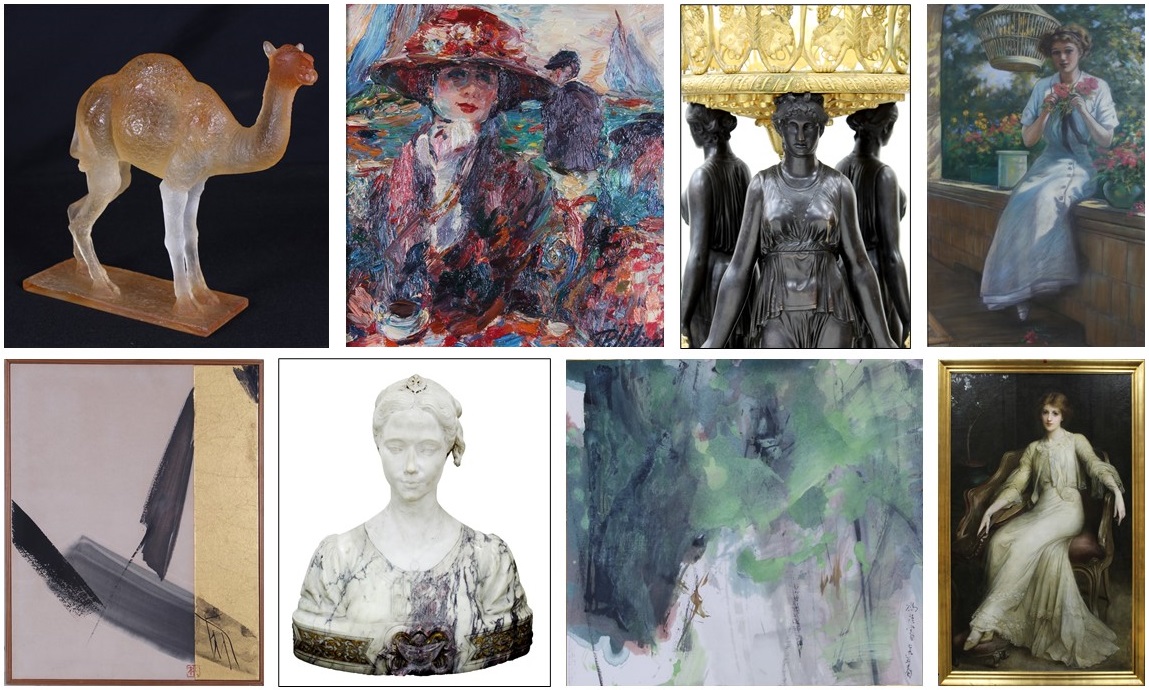 Daum & Lalique glass collection, Paul Williams painting 14 x 13",Bronze sculpture collection,
Charles Allan Gilbert pastel 43 x 22",Toko Shinoda 1965 sumi ink & print collection,
Marble bust 22" tall,Chung Ray Fong watercolor, Charles Edward Halle 60 x 40" painting.
For Live internet bidding, click link below
Preview January 17th- January 21st 10am - 4pm
Auction Saturday, January 22nd, 2011
Doors open at 11am, Auction at Noon.
Clark's Fine Art & Auctioneers Inc.
7011 Hayvenhurst Avenue Space A, Van Nuys, CA 91406 USA
(818) 783-3052 Fax (818) 783-3162
email gallery@pacbell.net or auctionclark@gmail.com
Buyer's Premium 27%
Consign Now For Our Next Auction.
Clark Cierlak principal auctioneer, 43 years in the Fine Art Business.
John three sixteen