Clark's Fine Art & Auctioneers Inc.
Contact Consignments Past Sales Catalog Index Bids Special
Fine Art Estate Auction Saturday September 24th, 2016 at Noon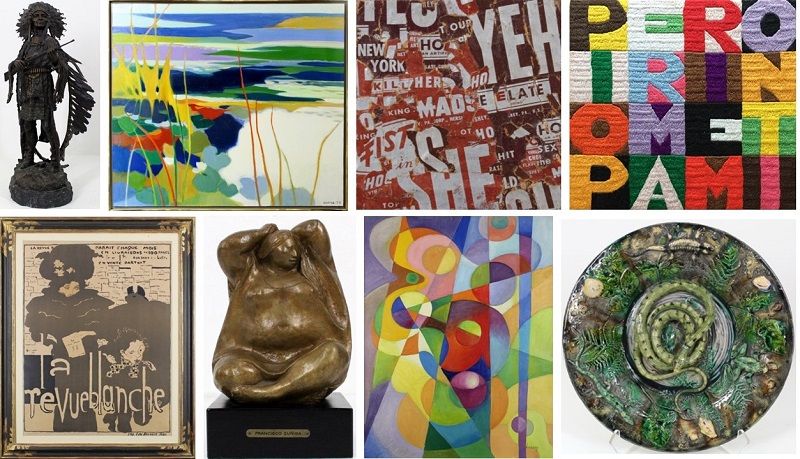 Illustrated: Carl Kauba bronze 27", Tadashi Asoma painting, Al Hansen 1964 collage, Alighiero Boetti embroidery,
Pierre Bonnard 1894 lithograph, Francisco Zuniga bronze, Dick Hersey painting, Alfred Renoleau Palissy ceramic.
Preview Thursday September 19th - Friday September 23rd, 10am - 5pm
Preview Saturday September 24th at 10 am. Auction starts at Noon.
Use the link below to sign up for live internet bidding.
Please contact us at gallery@pacbell.net for email invitations
Clark's Fine Art & Auctioneers Inc.
7011 Hayvenhurst Avenue Space A, Van Nuys, CA 91406 USA
(818) 783-3052 Fax (818) 783-3162 email gallery@pacbell.net
Buyer's Premium 23%
Consign Now For Our Next Auction.
Clark Cierlak principal auctioneer, 40 years in the Fine Art Business.
John three sixteen