Clark's Fine Art & Auctioneers Inc.
Saturday December 5th 2015 at Noon
The Seymour & Annette Bird Collection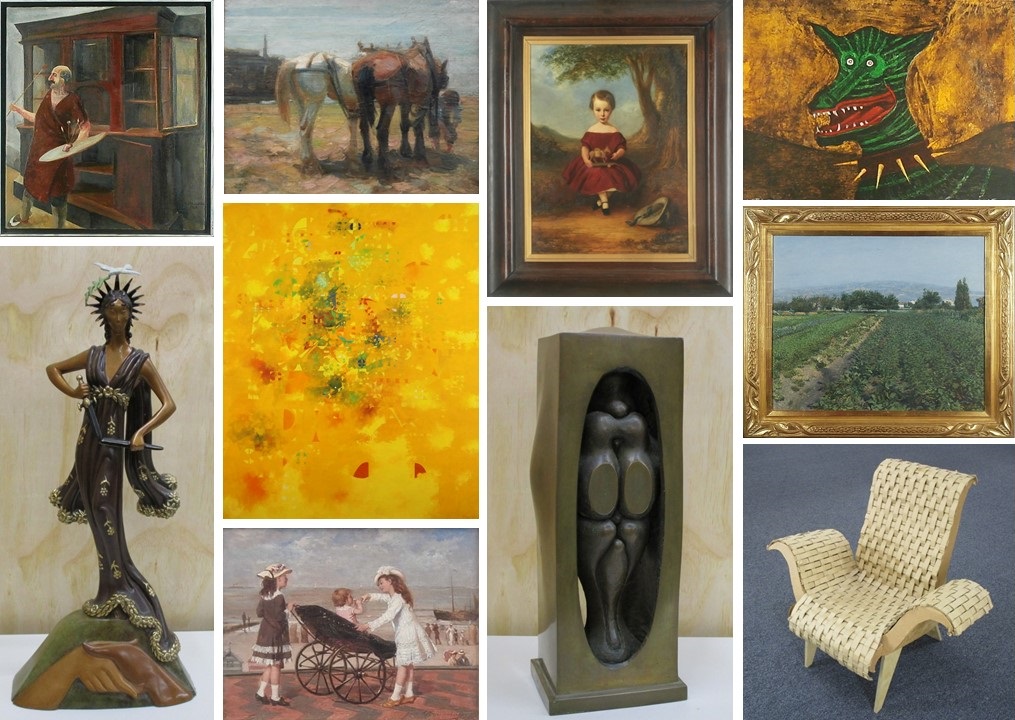 Illustrated in columns: Charles Garabedian 1964 painting 20 x 18", Erte PEACE bronze 25 ½", Walt Kuhn painting 22 ¼ x 27 ¼",
Joe Downing painting 57 ¼ x 44 ¾", Albert Roosenboom painting 10 ½ x 13 ¼", Thorton Rippingille 1852 painting 21 x 15 ¾",
Robert Bassler bronze 19 ½ x 6 ½ x 6", Rufino Tamayo 1973 lithograph, Christopher Sanders painting 24 x 28", Frank Gehry furniture and drawings.
Preview Thursday December 3rd - Friday December 4th, 10am - 5pm
Preview Saturday December 5th at 10 am. Auction starts at Noon.
Prominent psychoanalyst Seymour and renowned artist Annette Bird
were world travelers and collectors. We are well pleased to present their collection
as well as other items direct from other trustees, heirs and private party consignors.
Use the link below to sign up for live internet bidding.

Please contact us at gallery@pacbell.net for email invitations
Contact Bid by Telephone Absentee Bid Form Past Sales Conditions of Sale
Consignments Special Press Release Gallery Exhibitions
Clark's Fine Art & Auctioneers Inc.
7011 Hayvenhurst Avenue Space A, Van Nuys, CA 91406 USA
(818) 783-3052 Fax (818) 783-3162 email gallery@pacbell.net
Buyer's Premium 23%
Consign Now For Our Next Auction.
Clark Cierlak principal auctioneer, 38 years in the Fine Art Business.
John three sixteen